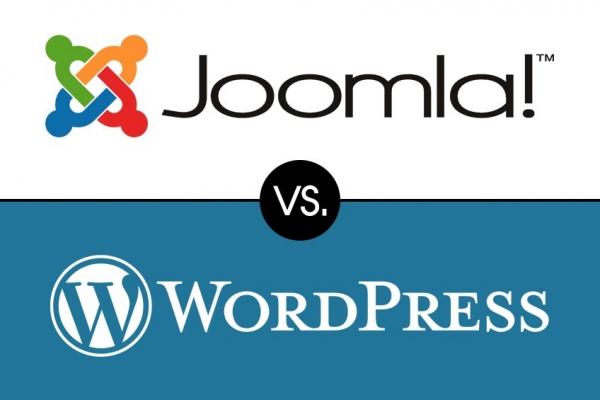 Comparing Joomla! and WordPress
Joomla: Our CMS Of Choice
Most websites today are built using a CMS, or Content Management System. There are several different CMS's to choose from (WordPress, Drupal, Magento, Joomla!), the largest two in use today are WordPress (by far) and Joomla. Both are great platforms to build your website on. Here at One Stone Web, we work with both WordPress and Joomla!. However, our preferred CMS is Joomla!. Let us explain why.
Having hosted and maintained websites on both platforms for over 7 years now, the number one reason we prefer Joomla! is security. Joomla, by far, has far more security updates each year than does its counterpart, WordPress. Not that Joomla! is less secure, quite the contrary. When users from around the world happen to find a vulnerability (however remote it may be), it is reported to the Joomla Security Strike Team. This team puts out security updates on average 1-2 times each month, meaning that security updates come out 12-24 times each year. We have found that WordPress puts out far fewer security updates each year. Not that they are not concerned with securrity, they are. Joomla!, to us, just seems like a more secure CMS. And in today's world, security is a big issue here at One Stone Web.
As far as usability and flexibility, both are great systems. WordPress uses Plugins and Themes. Joomla uses extensions (consisting of Components, Modules, and Plugins) and Templates. Both have page-building tools which makes creating a website much simpler and easier. However, we have found that having the combination of Components, Modules, and Plugins, implemented with our favorite page builder, SP Page Builder, we have greater flexibility when creating a website.
To see how we can help you with a new or existing website built on Joomla! or WordPress, contact us at This email address is being protected from spambots. You need JavaScript enabled to view it., or call us at 815-213-2479.

One Stone Web is a Tucson, AZ web design company that strives to develop brilliant websites for our clients throughout the U.S. Our desire is to deliver a professional service with the personal care our clients deserve so that we deliver a custom website that exceeds their expectations. All of our work is done right here in the USA.